3rd Chakra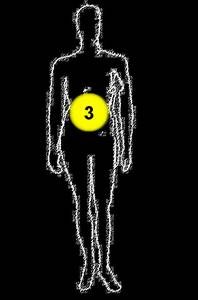 THE THIRD CHAKRA: MANIPURA

THE THIRD CHAKRA: MANIPUR

Legal:
Means "city of jewels" in Sanskrit. It is also called solar plexus chakra, chakra of the stomach.
Location:
It is located about two or three centimeters above the navel.
Dominant color:
Yellow.
Element:
Fire.
Its corresponding meaning:
Sight.
Bodies associated with it:
The abdominal cavity, the right kidney, stomach, liver, gallbladder, nervous system, skin, eyes and a sense of vision. It has a dampening effect on red blood sugar (diabetes) as well as cholesterol and triglycerides. It monitors changes in weight and excess fat.
Principle:
This chakra allows us by the display, directing the vital energy through our bodies, both in and out of this one. It is also involved in thermal regulation. It controls the digestion of foods such as our thoughts. It orchestra redistribution of energy to other centers. With the symbol of the sun, it is the center of the body, seat of energy, strength, heat, light and thus spiritual purification. It is in direct contact with the astral body. It is the point where emotions are conveyed. It is the center of personal well-being. This leaves chakra into our lives the light that is a source of joy and happiness because it drives out darkness and fear while allowing us to shine around us.
Problems associated with this chakra:
Overcollateralisation: authoritarian tendencies towards oneself and others. Will always be right, any control, dominate everything. Search esteem at all costs. Trends to dissatisfaction, lack of esteem for oneself and for others, irritability. Monomaniaques trends, lack of interest and care for others, chronic rudeness and disrespect for others, lack of ability to listen. Compensate by working on the higher chakras (summit, the third eye, throat).
Blockages, knots: lack of combativeness, tend to abandon the projects deal with obstacles they pose no instinct of revolt, submission to the orders and desires of others, lack of personality, burying his own desires, nervousness, shyness, lack of coordination of movement under a excitement, lack of entrepreneurship, erasing excessive.
Stones useful for this chakra:
Mainly yellow stones, yellow green to yellow-orange or beige slightly through the lemon yellow and yellow gold yellow agate, amber, andalusite, yellow calcite, citrine, heliodor, hiddénite, tiger eye, pyrite, quartz rutile, sphalerite, imperial topaz, yellow calcite ..

Send email to your friend