4th Chakra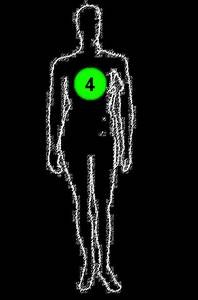 THE FOURTH CHAKRA : ANAHATA

THE FOURTH CHAKRA: Anahata
Legal:
Means "Unvanquished" in Sanskrit. It also appoints the chakra of the heart or heart center.
Location:
It is located in the middle of the chest at the sternum.
Dominant color:
Green PINK.
Element:
Air.
Its corresponding meaning:
Touch.
Bodies associated with it:
The lungs, circulation, the bronchi and lungs, hands. It is associated with the thymus and its secretions. It is the guardian of the immune system that promotes and strengthens.
Principle:
This is the heart chakra, the area of self, the inner being of the woman inside. Emotionally, it concerns the polarities "love / sadness." It can express joy. The heart chakra is the center of feelings, happy or unhappy. The love with which it is based is not only the love of others. It is a universal love. It is also the love of self, his own recognition as a person. When the unconditional love flowing through him, his influence is pink, green is the sign of healing. The attention that you develop in the heart chakra determines your ability to emotional expressions and your level of spiritual awareness.
Problems associated with this chakra:
Overcollateralisation: tendency to excessive generosity in order to have recognition in return. Tendency to excess of passion unrequited love shared and devastating. Sense of superiority due to a love of oneself too exclusive. Feeling exploited and misunderstood other because of the excessive love that their door. In each of these cases, the heart chakra to be balanced with green stones with stones or pink or a combination of both.
Blockages, knots: inability to love, indifference. Inability to express his love for fear of rejection and failure. Frequent romantic disappointments, feelings of rejection. Lack of generosity, selfishness, self-withdrawal, feelings of loneliness. Friendly relations that steal, turn away from you.
Stones useful for this chakra:
Pink stones that soothe, unwound, open to shared love, stimulate creativity: Kunzite, manganite, opal pink, pearl pink, rose quartz, rhodochrosite, rhodonite, ruby roses. Stones green heal wounds love, convey sympathy, regenerate, provide energy and the will: amazonite, aventurine, chrysocolla, chrysoprase, dioptase, emerald, epidote, green fluorite, imperial jade, Jadeite, nephrite jade, malachite, Moldavite, peridot, serpentine, green tourmaline, zoïzite.

Send email to your friend