THE FIRST CHAKRA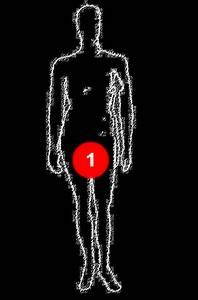 THE FIRST CHAKRA: Muladhara

THE FIRST CHAKRA: Muladhara
Legal:
Means "roots" in Sanskrit. It also appoints the chakra of the base.
Location:
Between the genitals and anus.
Dominant color:
Red.
Element:
Ground.
Its corresponding meaning:
The smell.
Bodies associated with it:
The bones, nails, teeth, anus, rectum, the colon, prostate, cell structure and legs.
Principle
The chakra of the base is an anchor to Mother Earth in which it is rooted so deeply that you stay in touch with its strength. The first chakra stabilize you in making you keep in touch with reality and the concrete. It is the seat of the self-confidence and awareness of harmony with nature.
Problems associated with this chakra :
Overcollateralisation trends excesses of physical pleasures and material accumulation of property, race to wealth, excess table, abuse of alcohol and tobacco, obsession with sex. Trends to selfishness. Authoritarian tendencies, angry and sometimes violent, hyperactivity.
Blockages, knots trends for a dream, thoughtlessness, lack of memory or memory failure, distraction, boredom, laziness, Apata, lack of fighting spirit and dynamism, instability. Trends to escape reality.
Stones useful for this chakra: THE RED JASPER
Release of knots stones mainly red or brown red (red agate, coral, carnelian, almandine,, hematite, eye iron bull's eye, sun stone, ruby, rutile,).
Rooted in the earth stones dark brown to black (morion, obsidian, black onyx, smoky quartz, black tourmaline).

Send email to your friend