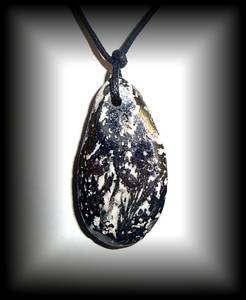 STIBINE QUARTZ PENDANT(42 gr/5 cm)
STIBINE QUARTZ PENDANT(42 gr/5 cm) is not presently in stock.
Please complete the form below to be notified when stock arrives:
Reference PEN-STIBINE3-PAT
STIBINE PENDANT
Size: 5 cm (about)
Weight: 42 g approx
Chakra: 1st (Between leg, root)
Chemical properties: Sulfure d'Antimoine +QUARTZ
It is a protective stone excessively high, it creates an impenetrable barrier around the etheric body is a shield!.
Specifically tailored to fight against evil and its various manifestations.
Purification: crystalline clusters, lunar light.